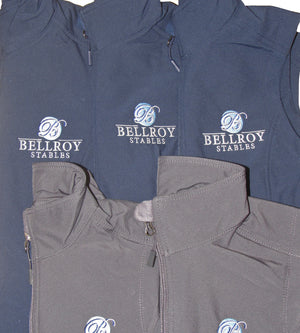 Ordering is easier than ever.
Simply choose your style, logo placement, thread color and upload your team or company logo. We can even mock-up your image so you can visualize it beforehand.
Shop Products
Great seasonal items:
PORT AUTHORITY® LADIES COLORBLOCK 3-IN-1 JACKET
With a quilted zip-in liner jacket, our water-resistant Colorblock 3-in-1 Jacket quickly adapts to the elements in the mountains or around the neighborhood. Comes in ladies + mens styles!
SHOP
We CARRY TRUSTED BRAND NAMES
Customized gifts + award ideas
Want a personalized gift or award for your riders? We have some ideas!
Its A Haggerty's
Team and farm outfitting
Its A Haggertys carries a wide assortment of customizable products that will make your team stand out. PLUS - we can create a team page to make ordering even easier!
More Info